WebFest
| | |
| --- | --- |
| Name: | WebFest |
| Description: | WebFest is a 3D wireframe tunnel-shooter based on "Tempest". |
| Categories: | 3D, Shoot-em-up, Action Game |
| Entered By: | jum |
| Number of Rating Votes: | 2 |
| Average Rating: | |
Known Versions:
(total: 1 entries)
Quick Info

Type: EBOOT
Categories: 3D, Shoot-em-up, Action Game
Entered:
Released: 2007-11-09
Last Update:
version 1.0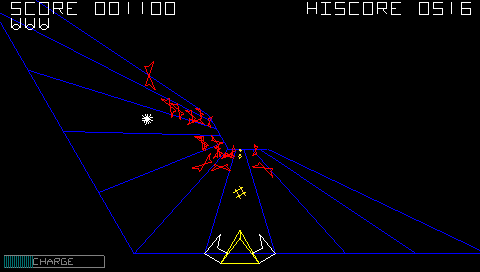 WebFest is a 3D wireframe tunnel-shooter based on "Tempest".
Notes for this version: This is the 2nd release of this game, and is a much polished/fixed version of the game that was released for GBAX 2007 compo.
(total: 1 entries)
---
© D. Court 2008. This web page is licenced for your personal, private, non-commercial use only.
RIPA NOTICE: NO CONSENT IS GIVEN FOR INTERCEPTION OF PAGE TRANSMISSION